Info about flats available via Housing Corporation
Last available flats!

We are happy to annouce that all of you who did not manage to organize an accommodation in Warsaw for summer semester still have a chance to stay in the fully furnished flats offered by Housing Corporation. Please find last available places below.


Single/double flat on Nowosielecka street

Nowosielecka flat is a lovely flat built in middle 20's. Fully renovated, it is now one of our most attractive offers. Located in the Mokotow district, just 5 min away from the entrance to the Lazienki Park (yes, this one with the Palace on the Water!) and 7 min to the bus stop of the bus number 180, which will take you to the Warsaw University's Main Campus and to the city centre in just 10 min.

The room is fully equipped - it has 2 beds (1 can be converted into a sofa), 1 big table with 6 chairs (!), a bookcase and a big wardrobe. It is facing the backyard which guarantees quiet stay.

There is a fully equipped kitchen in the flat - with an oven, a fridge, pots and pans, big table with chairs and a closet for kitchen equipment. And also, there is a wasching maschine in the bathroom.

Second room is a double room and it is already occupied.

Price:
rented as a single room: 1200 PLN per month
rented as a double room (if there're 2 of you and you would like to stay together): 800 PLN per month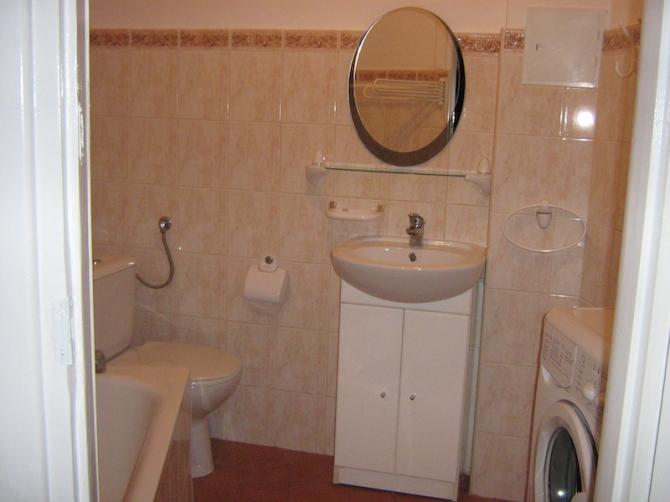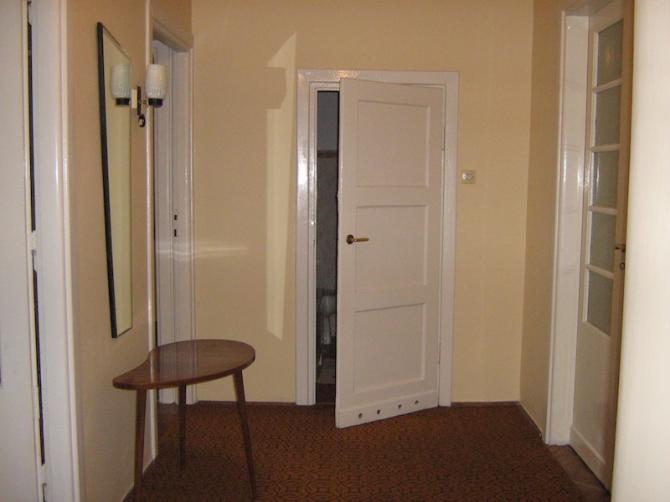 Single and single/double room on Broniewskiego street

In the heart of one of the greenest Warsaw districts - Zoliborz, there is a Broniewskiego flat. The Flat has got 3 rooms (one already occupied), fully equipped kitchen and a bathroom. We have 2 rooms available:
single room - very cosy and comfortable room for one person. It is equipped with the furniture neccessary for a student - desk with a chair, bed and huuuge wardrobe/closet (it covers whole wall!). It faces the backyard and there is a very nice view on the neighbourhood (4th floor!).
Price: 1000 PLN per month
single/double room - the biggest room in the flat is still available! It can be either a single or a double room. It depends wheter you prefer to stay together with your friend or on your own. As in the previous room, it has a desk with chairs, closet, bed + pretty, spacy balcony.
ps. please note that on the photos there is just 1 bed - because during the last semester the room was occupied only by 1 person. If you decide to take it as a double room, we will furnish it with another bed.
Price: 1200 PLN per month (as a single) or 700PLN per month per person (as a double)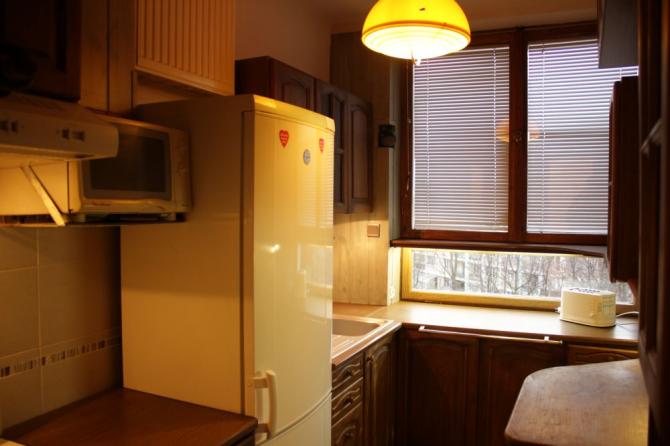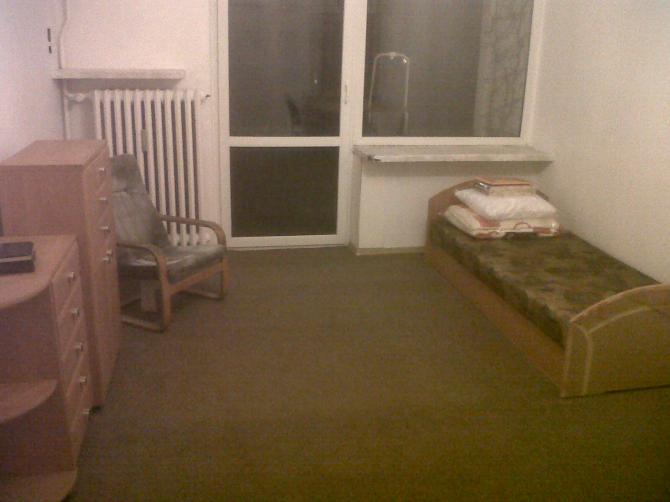 Single room on Cieszynska street

Our next flat is located just next to the Metro station Wilanowska (1 metro station from Warsaw University Faculty of Management, 3 stations from Warsaw School of Economics and 5 from the city centre).

We have a big single room available - the room is very spacy (around 16m2), fully furnished (bed, big desk, closet for books). It also has a spacy balcony. Room faces the backyard, which guarantees astonishing view on the still unbuilt part of the Mokotow district.

There are 2 other single rooms in the flat. There is a fully furnished kitchen and a bathroom with the wasching maschine.

Price: 1200PLN per person per month